Long Term Care
Grace Home offers long term care for individuals who no longer can meet their needs at home or who suffer from persistent and/or serious health problems that are too complex to be tended to at home. We are committed to providing compassionate care and recognizing individual needs while respecting the dignity and personal choices of each member of our community.
Rather than just approaching care from a medical perspective, the interdisciplinary team utilizes all resources. Including aides, social services, residents' family, spiritual members, as well as the choice of the resident to individualize how he or she is cared for in Grace Home. This begins upon admission where we encourage all individuals to bring their furniture and accommodations (as room permits) from home when entering our community. It makes the transition much easier and promotes a homelike atmosphere giving each room its own personal touch.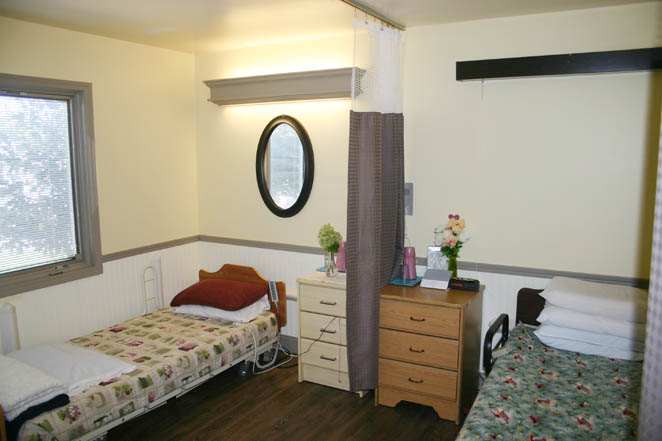 Long Term Services
We offer a broad range of services including,
but not limited to:
24/7 dedicated and compassionate nursing care
Dining
Daily activity programs
Beauty and barber salon
Housekeeping and laundry services
Wireless internet access
Registered dietitian
Ancillary services – vision, dental and podiatry
Complete pharmacy services
Laboratory services
Respite care
Care for the mind and soul
We offer a broad range of activities and programs that benefit the social and spiritual well-being of our residents. Chapel services are offered on Sunday from the area's supporting congregations of the Church of God in Christ Mennonite.
Group singing is offered on Tuesday and Friday evenings, and twice per month a group of ladies sing before lunch.
Respect for all religions practiced by all staff
Singing is a vital part of the atmosphere at our home
Chaplains and area ministers are always available in times of need